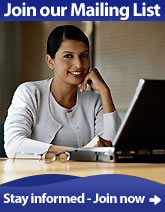 In celebration of the Thanksgiving Holiday, our office will be closed on Wednesday, November 22nd at 3:00 pm through Thursday, November 23rd. We will resume normal business hours on Friday, November 24th
OUR OFFICE HOURS
Mon - Fri 8:30am - 6:00pm EST
Sat 9:00am - 5:00pm EST
Sun 1:00pm - 5:00pm EST
Continuing Education, Inc.
University at Sea
®
5700 4th St. N.
St Petersburg, Florida 33703

Stress Free - Our Cruise Conferences provide a unique, relaxing learning environment.
Family Friendly - Our cruises are fun for the entire family. You will never run out of things to do!
Dental Program:
The Profitability Conference
Royal Caribbean Cruises Voyager of the Seas


October 7 - 14, 2006
7-night Mediterranean Cruise
Clinical Excellence and Practice Profitablity


Continuing Education Program for Dentists and Auxiliary personnel
15 AGD Credit Hours - Course Fee $625 Auxiliary personnel - Course Fee $350
Course Fee Cancellation Policy - 30 days or more - None; 7-29 days - 50%; less than 7 days - 100%
IMPORTANT NOTE: All conferees, their families, and guests must book their cruise within the CEI meeting group through Continuing Education, Inc./University at Sea® at
800-422-0711
or by
registering online
. This ensures our company can provide conference services and
complimentary social amenities
to all meeting participants
and their guests
. Thank you for your cooperation.
Target Audience
Dentists and Auxiliary Personnel
Program Purpose / Objectives
You will learn:
1. The state-of-the-art general non-surgical Perio protocol.
2. Hygiene systems for maximum profits - scheduling, patient retention, accelerated hygiene, reducing cnacellations and failures, incentives, behavior modification, case presentation for acceptance.
3. Transition Recall patients into long-term restorative implant and cosmetic dentistry.
4. Strategic Statistical Practice Management.
5. And much, much more . . . !
Conference Sessions generally take place on days at sea (as itinerary allows), giving you plenty of time to enjoy your meals, evenings and ports of call with your companion, family and friends.
Questions? Call us at 800-422-0711.
We can assist you with all your travel arrangements. We'd be happy to help you plan your flights, hotels or tours before and/or after your cruise conference.

Faculty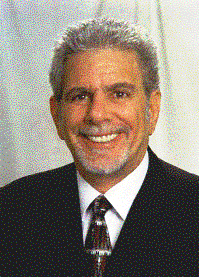 Steven Gutter, D.D.S., MBA
is a national consultant and speaker in the dental profession for over 20 years. He practiced in San Francisco for ten years and has successfully educated over 11,000 GP offices in his over 600 seminars on Perio/Hygiene implementation, dental insurance, and practice management through 2004.
He was named to the Board of Directors of Linda Miles' Speaking and Consulting Network in 2004.
Dr. Gutter co-authored the first Soft Tissue Management™ protocol for ProDentec in 1985, and he served on Johnson & Johnson/Orapharma's Arestin Protocol Advisory Board in 2002. He is currently on the speaker bureaus for both the Arestin product and Collagenex's Periostat medication, in addition to being a trainer for Dental Economics' columnist Bent Ericksen's Staff Personnel Manual and Dental Human Resource Management system.
He has been an instructor of both non-surgical periodontics and practice management at Jackson Memorial Hospital/Univ. of Miami Medical School's Oral Surgery and General Practice Residency program. As a monthly participant in the Aventura, FL "Triple Win" chapter of the Seattle Study Club, he stays current with dentistry's latest trends. He is a member of the ADA, FDA, SFDA, AAP, AADPA, AO, and has published extensively in the dental literature.
Steve's lectures and consultations focus on the human elements of behavior, leadership, teamwork, and relationships to yield measurable results in practice profitability and clinical excellence. And he makes learning fun!
Dr. Barry Polansky, D.N.D.
is a writer, speaker, and educator. He has developed a reputation as the "Rudy Guiliani" of dentistry. Hard hitting and successful, he delivers expert insight with an alternative edge.
Second to none in his love for the profession, he is not afraid to take an audacious stand for what he believes. He is the author of The Art of the Examination and numerous articles, which have appeared in such industry magazines as
Dental Economics
,
Dentistry Today
,
Dental Practice and Finance
and
The Pankeygram
, and the editor, founder and primary writer of the very popular newsletter,
Dental Life
.
He is visiting faculty at The Pankey Institute
Accreditation
Dental Accreditation

"This activity has been planned and implemented in accordance with the standards of the Academy of General Dentistry Program Approval for Continuing Education (PACE) through the joint program provider approval of Dr. Steven Gutter, MBA and Associates and Continuing Education, Inc. Steven Gutter, MBA and Associates is approved for awarding FAGD/MAGD credit."
Questions? Call us at 800-422-0711.
We can assist you with all your travel arrangements. We'd be happy to help you plan your flights, hotels or tours before and/or after your cruise conference.

Cruise Itinerary
LOOKING FOR

SHORE EXCURSIONS
DATE
PORT
ARRIVE
DEPART
Sat
Oct 7
Barcelona, Spain
-
7:00pm
Sun
Oct 8
Marseille, France
7:00am
7:00pm
Mon
Oct 9
Villefranche (Nice), France
7:00am
10:00pm
Tue Oct 10
Livorno (Florence), Italy
7:00am
7:00pm
Wed Oct 11
Civitavecchia (Rome), Italy
7:00am
7:00pm
Thu
Oct 12
Naples, Italy
7:00am
7:00pm
Fri
Oct 13
At Sea
-
-
Sat Oct 14
Barcelona, Spain
7:00am
-



Ports of Call

Livorno (Florence/Pisa), Italy - In Florence view the timeless treasures: the lofty Duomo, Giotto's bell tower, Michelangelo's David, the Uffizi Gallery, Ponte Vecchio over the Arno. In Pisa, see the famous Tower, still standing, if crookedly, after 650 years.

Marseille, France - Marseille offers an unexpected view of a mosaic of buildings and National Heritage Sites from the terraces of Notre-Dame de la Garde Basilica that towers above and watches over the city.

Alongside the port the towers of Saint Victor Abbey house crypts that already existed when Christianity was introduced into Provence. The columns of the Palais de la Bourse, the noble facades of the Prefecture and the fountains of the Palais Longchamp are part of the triumphant architecture from the 19th Century that is scattered throughout the city and that gave Marseille renewed splendour.

In the old quarter the houses are built on the sunny slopes ; the clock in the Accoules Bell tower, which was the old Sauveterre tower, still marks the hours of life around the Town Hall, while beyond the dome of the Vieille Charite hospice, Pierre Puget's masterpiece, stands out against the sky. The small streets of the Panier quarter lie a little further on.

Naples, Italy - Capital of Southern Italy, the largest city of Campania, Naples is the third most populated city in Italy (after Rome and Milan), with over a million inhabitants, and is the most important industrial center and trading port for the South. Naples itself can provide a day's fun and entertainment, if its somewhat rundown appearance doesn't dissuade you. Or, join a tour of incredible Pompeii, frozen in time since A.D. 79 when Mt. Vesuvius brought an end to that then-thriving city. Or, take a quick ferry across the bay to the flowery Isle of Capri. Or, (yes, there's more) visit fabulous Sorrento, vacation spot for the well to do.

Villefranche (Nice), France - Villefranche is your gateway to the one-of-a-kind French Riviera, home to Monte Carlo, Cannes and Nice. Shaded by jagged mountains touching deep blue shores, Villefranche offers sunny beaches, sophisticated resort cities, quaint red-roofed villages and spectacular views.

Our staff can assist you with all your travel arrangements.

Questions? Call us at 800-422-0711.

We can assist you with all your travel arrangements. We'd be happy to help you plan your flights, hotels or tours before and/or after your cruise conference.

IMPORTANT NOTE: All conferees, their families, and guests must book their cruise within the CEI meeting group through Continuing Education, Inc./University at Sea® at

800-422-0711

or by

registering online

. This ensures our company can provide conference services and

complimentary social amenities

to all meeting participants

and their guests

. Thank you for your cooperation.

Cruise Pricing

Prices below are for the full cruise including meals and evening entertainment

Please call 1-400-422-0711 for Pricing. Group space is sold out, but cabins are available at the current cruise line rate.

Cancellation Penalties vary with the cruise line. Check with our reservations staff


PRICING SUBJECT TO CHANGE: Although subject to change at any time, the listed prices are generally available up to about 90 days before sailing; at that time they convert to typically higher, market rates. Rates offered directly by the cruise line and quoted by our agents are also subject to change at any time, can be withdrawn at any time and are capacity controlled.

CANCELLATION PENALTY POLICY WILL APPLY: Cancellation policies vary by cruise line, itinerary and length of cruise. When reserving your stateroom, please review the policy applicable to this cruise with our staff. We strongly recommend Travel Insurance to cover the unexpected.

FUEL SUPPLEMENT: Cruiselines may implement a fuel surcharge depending on the price of crude oil.

Questions? Call us at 800-422-0711.
We can assist you with all your travel arrangements. We'd be happy to help you plan your flights, hotels or tours before and/or after your cruise conference.


TravelSafe.comPlease visit TravelSafe.com for travel insurance information.

Cruise Line cancellation policies are strictly enforced. For that reason, we urge all of our travelers to carefully consider whether travel insurance is a good value for them.

Certainly, if you have reason to think that "something might come up" that might force you to cancel, travel insurance is worth the cost of the premium. Examples we've seen in the past include ill or frail family members and changes in employment causing relocation.

If travel insurance is the right choice for you, we recommend TravelSafe. To visit their site and explore your options click here or on the link above; this link allows you to price out the insurance plan you prefer. The cruise lines also offer travel insurance and we'd be happy to help you go that route if you'd prefer. The cruise lines also offer travel insurance and we'd be happy to help you go that route if you'd prefer.

What Our Travel Insurance Can Cover:

Trip Cancellation & Interruption
Baggage/Personal Effects Loss & Dealy
Missed Connection
Medical Expense/Emergency Evacuation
Non-Medical Emergency Evacuation
Accidental Death
On-Call 24 Hour Assistance Services
Some plans even include cancel for any reason