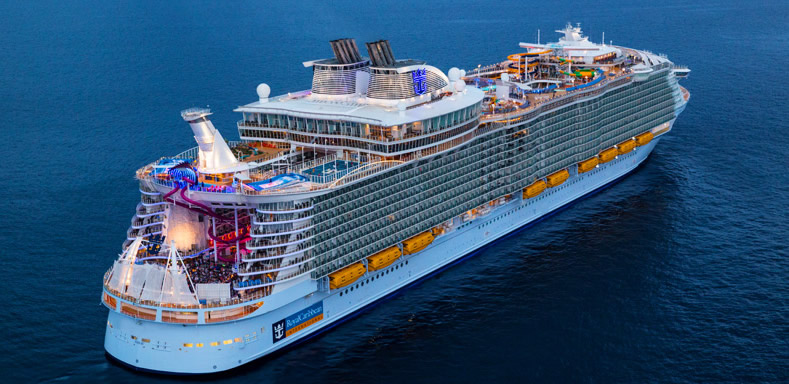 BIAS FREE CME - No Commercial Support was provided for this CME activity.
Course Description
Cutaneous Manifestations of Endocrine Diseases
LEARNING OBJECTIVES:
To get an understanding of the cutaneous manifestations of endocrine disorders
To create a general awareness regarding the diagnosis and management of cutaneous manifestations of endocrine disorders
To get an understanding of skin as an endocrine organ
OVERVIEW OF TOPIC:
Skin manifestations are important features of many endocrine diseases. Often skin lesions are the first symptom of the disease and lead to the diagnosis of the condition. Their recognition is thus of relevance for early diagnosis and treatment of endocrine disorders.
Mostly, the clinical features are associated with the physiological effects of the hormones to the skin, for the skin is the target organ for a variety of hormones. In endocrine overproduction, the skin lesions are identical as in over dosage of exogenous hormones.
In general, skin lesions do not need a special treatment, but their symptoms vary with the intensity of the endocrine disease.
Human skin also produces certain hormones which are released in the circulation and are important for functions of the entire body. The talk will explore this special area as well.
Prevention of Dental Diseases: The Radical Concepts
LEARNING OUTCOME
The audience should be able:
Recognize the newer concept of prevention
Discuss the criteria for disease prevention
Identify the principles of health promotion
Apply the categories, modes of Prevention in practice
Delegate Fees:
| REGISTRANT CATEGORY | REGISTRANT FEE |
| --- | --- |
| AKMG Member - Delegate Fee | $299 |
| AKMG Member's Companion Fee | $99 |
| AKMG Life Member over 70 - Delegate Fee | $99 |
| Non Members/Companions | $299 |
| Children under 12 years of age (as of 7/1/2020) | No Charge |
| Children 12 - 21 years of age (as of 7/1/2020) | $99 |
| Fellow/Resident | $99 |
| Medical Student | No Charge |
Experience of a Life Time
We look forward to seeing all of you
Enjoy exploring the LARGEST cruise ship in the world, a floating city that is a destination in itself
Learn the mysteries of ancient Mayan civilizations
Taste authentic Mexican food like you have never tasted before
Experience exotic Jamaica
Enjoy snorkeling, scuba diving, shopping, water sports, parasailing, horseback riding, relaxing on the beach
Delicious Kerala/Indian/American and International and global cuisine
Enjoy world class CME (10 credit hours), cultural programs and entertainment
In addition to the entertainment provided by the cruise line, AKMG will also provide on board entertainment by artists from Kerala
The AKMG meeting will include a special Kerala Menu in a private dining area for the group. Of course, you may also order from the regular menu if you prefer.
AKMG has designated 8:00 PM Dining for this group.
What does Delegate Fee Cover?
Provides access to all AKMG programs.
Covers the cost of running a convention

Delegate fee covers the cost of running a convention, similar to a land convention.
Ship provides us with 5000 sf of dedicated space 24/7 exclusively for our use.
Professional entertainers, Coffee breaks during CME, yoga sessions, literary session, karaoke night, senior event, photography sessions.
Cost of CME accreditation.
Use and transformation of public venues for exclusive use for AKMG programs

Provides 10 AMA category 1 credits in an Accredited CME by international panel of speakers
Provides custom menu exclusively for the AKMG family.
Provides private and reserved dining area for the delegates.
Provides THREE FREE cocktail events!
Covers the cost of bringing our own Entertainers for AKMG programs

Dedicated meeting space for all our programs
The Welcome reception, AKMG got talent night, Gala night and movie night
Opportunity to enjoy meals together in a private area of the Main Dining room

Provides the opportunity to participate in an annual AKMG/ national convention.
This is one of the LOWEST delegate feed
IMPORTANT NOTE: All conferees, their families, and guests must book their cruise within the CEI meeting group through Continuing Education, Inc./University at Sea® at
800-422-0711
or by
registering online
. This ensures our company can provide conference services and
complimentary social amenities
to all meeting participants
and their guests
. Thank you for your cooperation.
Conference Sessions
generally take place on days at sea (as itinerary allows), giving you plenty of time to enjoy your meals, evenings and ports of call with your companion, family and friends.
Questions? Call us at 800-422-0711.
We can assist you with all your travel arrangements. We'd be happy to help you plan your flights, hotels or tours before and/or after your cruise conference.