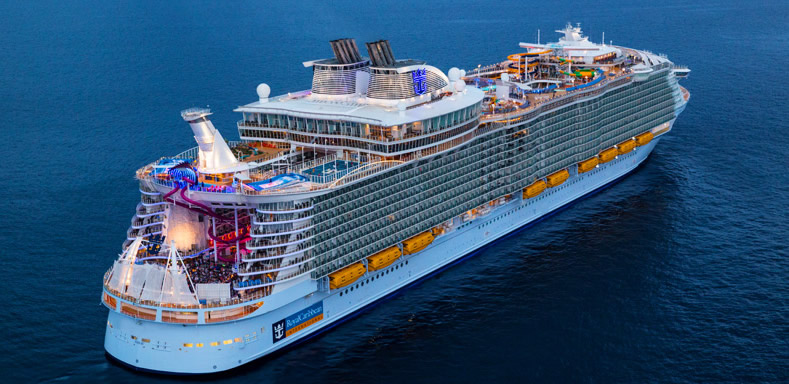 COURSE CREDITS & HOURS
16
AMA PRA Category 1 Credits™
16 ACPE Credits
16.0 Contact Hours
COURSE FEES
$995 for Physicians, Attorneys, Psychologists, Pharmacists, & Dentists
$750 for Physician Assistants & Nurse Practitioners
$595 for Nurses, Students & Others
TARGET AUDIENCE
Physicians, Physician Assistants, Nurses, Nurse Practitioners, Pharmacists,
PROGRAM PURPOSE
Program Purpose and Objectives
Today's healthcare practitioners need more than just clinical expertise; they must also understand education, research, and leadership. This set of three non-clinical modules is designed to provide basics and practical knowledge that can be applied in your healthcare delivery setting. Within each set, we will work to cover specific issues of interest to you, and will do individual and team activities to apply new knowledge.
Education Basics for Teaching Patients, Families/Caregivers, and Staff
Connecting Research to Practice
Skills for Team Based Healthcare Delivery
There are three unifying themes to the set of interactive clinical lectures.
Clinicians will learn evidence-based details regarding management of common impactful issues in primary care such as type II diabetes, hyperlipidemia, and contraception.
Clinicians will learn general patient-oriented schemes to evaluate the strengths and weaknesses of various patient care options.
linicians will learn and use tools which they can keep using back home which provide quick-reference decision support during patient care.
Topics and Objectives
Education Basics: Goals and Objectives
Differentiate between learning goals and objectives and construct a learning objective relevant to their own clinical setting.
Education Basics: Connecting the learner and the content.
Review and apply the basic traits of adult learners to the content we want them to master.
Education Basics: Designing Instruction.
Differentiate between the ADDIE and ASSURE models, and select the best approach depending on your goals.
Connecting Research to Practice: What is research; and what are the building blocks?
Define research and identity three basic strategies.
Connecting Research to Practice: Finding useful research outcomes.
Identify processes to find useful and relevant research outcomes.
Creating and Managing Teams: What's the Difference Between a Staff and a Team?
Differentiate between a staff and a team and discuss strategies to transition from staff to team.
Creating and Managing Teams: How do Teams Become Self-supporting?
Define and explore the roles of climate and culture in the clinical setting and they foster team based care.
Pre-Operative Clearance: 30-day perioperative mortality, were it a discreet cause of death entity, would be the 3rd largest cause of death in the US. Many are preventable.
Organize preop clearance into 4 clear activities
Choose preop tests according to evidence
Manage meds perioperatively safely and effectively
Apply the ACC cardiac clearance algorithm
Type II Diabetes Mellitus Medication: Use is widespread of medications which do not improve long-term diabetes outcomes.
List the 10 categories of type II diabetes meds
Cite the criteria by which interventions should be judged
Apply those criteria to all type II diabetes options
Make patient-oriented, evidence-based medication decisions according to patient characteristics.
Hyperlipidemia Medications: Nearly all know to use statins. But clinicians need evidence-based guidance on what else to use when statins are not tolerated or not enough.
List the categories of hyperlipidemia meds
Cite the criteria by which interventions should be judged
Apply those criteria to all hyperlipidemia options
Learn why statins are prescribed first line
Learn what to use when non-statin therapy is necessary
Decisions Making Tools: Many questions large and small arise during busy patient care, yet few answers are sought.
Make peace with not knowing everything
Learn about good point-of-care decision support apps
Use these apps in clinical cases together
Relative Risk Assessment: Too often recommendations made by physicians are black-and-white and based upon relative unclarified risk
Analyze studies from the medical literature
Quantify risk of options and alternatives
Explain risk to laypersons
Learn what happened in UK when this was done poorly.
Glycemic Control: At best physicians are unclear on how to customize glycemic goals for type II diabetes patients, and at worst they think the goal is to normalize blood sugar, which evidence and ACP guideline do not support
Analyze the 4 RCT's on tight glycemic control
Report the evidence in relative and absolute terms
Synthesize evidence to arrive at guidance on this common issue in patient care.
Prescribing Patterns: Physicians' prescribing patterns are powerfully swayed by non-rational appeals in pharmaceutical marketing.
Identify and detect non-rational appeals in pharmaceutical marketing
Actively pursue patient-oriented, evidence-based info from pharmaceutical marketing
o
IMPORTANT INFORMATION
PLEASE NOTE: To attend the conference or participate in conference events, participants, their families, and guests must book their cruise within the CEI meeting group through Continuing Education, Inc. This ensures our company can provide conference services and
complimentary social amenities
to all meeting participants
and their guests
. Thank you for your cooperation.
Register your interest and receive a full quote at 800-422-0711 (US/Can) or direct/int'l tel: +1-727-526-1571 or
register online
.
Conference Sessions
generally take place on days at sea (as itinerary allows), giving you plenty of time to enjoy your meals, evenings and ports of call with your companion, family and friends.
BIAS FREE CME
- No Commercial Support was provided for this CME activity.