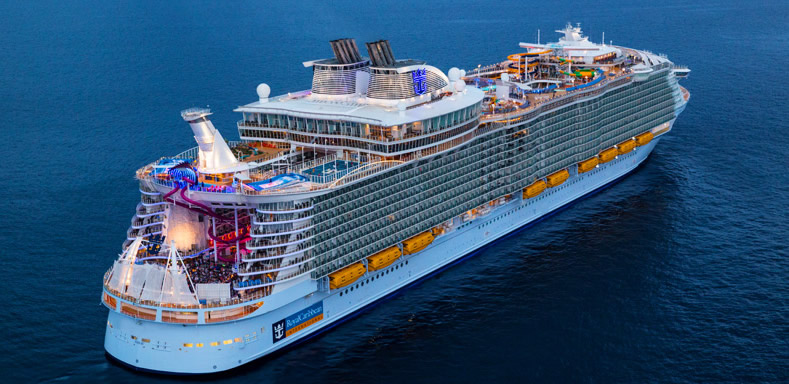 COURSE CREDITS & HOURS
14
AMA PRA Category 1 Credits™
14 ACPE Credits
14 ADA CERP Credits
14 (part II) MOC points in medical knowledge in the American Board of Internal Medicine's (ABIM) Maintenance of Certification (MOC) program
14.0 Contact Hours
COURSE FEES
$995 for Physicians, Attorneys, Psychologists, Pharmacists, & Dentists
$795 for Physician Assistants & Nurse Practitioners
$595 for Nurses, Students & Others
TARGET AUDIENCE
Physicians, Physician Assistants, Nurses, Nurse Practitioners, Pharmacists, Dentists, Dental Staff,
PROGRAM PURPOSE
Approach to Dermatologic Diagnosis

Recognize primary and secondary lesions
Classify rashes into groups based on morphology
Determine treatment approach based on classification of dermatologic disease

Managing the Dental Needs of an Aging Population

Define the concept of osseosufficiency as it relates to long-term dental implant survival
Identify systemic diseases and conditions that negatively impact dental implant therapy
Describe the key considerations necessary for treatment planning and treating an aging population with dental implants

Superficial Fungal infections and the KOH Preparation

Identify superficial fungus infections based on physical diagnostic criteria
Differentiate between superficial fungal infections and other papulosquamous diseases on clinical grounds
Distinguish between superficial fungal infections caused by dermatophytes and those caused by yeast organisms
Understand the utility of the KOH preparation
Choose appropriate therapy for superficial fungal infections

The Sweet Spot: Lessons in Leadership and Life

Describe the hallmarks of a successful bonus system for employees
Describe how to hire employees that fit your practice philosophy
Describe the relationship between money and happiness

An Approach to Diagnosis of Skin Cancer

Demonstrate the clinical characteristics of keratinocytic cancers (non-melanoma skin cancers) emphasizing pearls to allow early diagnosis
Develop an understanding of the clinical features of normal "moles" based on the natural history of these lesions
Recognize the clinical features that differentiates melanoma and its precursor lesions from benign moles and other benign pigmented lesions
Discuss treatments of skin cancer commonly performed by primary care physicians

Distinguishing Scabies from other Pruritic Conditions

Understand the clinical features and treatment of scabies and lice infestations
Review the technique of the Scabies Preparation emphasizing its central role in diagnosis and appropriate management of pruritic skin conditions
Recognize insect bite reactions other than scabies, their complications, and avoidance techniques
Understand that pruritus is a symptom, not a diagnosis. There is a differential diagnosis attached to pruritus that requires knowledge of the signs, symptoms, and response to previous treatments

Ten Key Oral-Systemic Interactions for Primary Care (Koka)

List 10 evidence-based relationships between oral diseases/conditions and systemic diseases/conditions
Describe the association between periodontal disease and cardiovascular disease
To describe the relationship between tooth count and mortality

Tips and Tricks for Treating the Edentulous Patient (Koka)

Describe the most important treatment planning considerations for edentulous patients
Define the pros/cons, risks/benefits and prognosis for dental-implant associated treatment options
Describe risk factors for poor outcomes treating the edentulous patient

Becoming a World Class Public Speaker

Describe the verbal communication skills that enhance communication effectiveness

Describe non-verbal communication skills that enhance communication effectiveness
Describe communication skills needed to effectively communicate virtually
Basic Dermatologic Procedures including Tips and Tricks

Demonstrate the techniques involved in common dermatologic procedures
Eeview risks, cost, and benefits of these procedures

Achieving Unparalleled Patient Experiences

Identify the hallmarks of an unparalled pateint experience from the patient's perspective
Describe how organizations can implement tactics and strategies to promote and perpetuate a great patient experience

Dental Care for Rural and Underserved Populations

Describe the challenges faced by rural and underserved populations in the context of social and digital determinants of health
<
Identify population health management stratgies to address behavioral interventions and access to care challenges

Mission Medicine: Dermatology in Rural Nigeria

Demonstrate the benefits of mission work for the population of an underserved country, the providers, and targeted medical students
Review common skin diseases in the tropics and their similarity to conditions seen in the United States
Guide individuals ready to plan a mission trip
IMPORTANT INFORMATION
PLEASE NOTE: To attend the conference or participate in conference events, participants, their families, and guests must book their cruise within the CEI meeting group through Continuing Education, Inc. This ensures our company can provide conference services and
complimentary social amenities
to all meeting participants
and their guests
. Thank you for your cooperation.
Register your interest and receive a full quote at 800-422-0711 (US/Can) or direct/int'l tel: +1-727-526-1571 or
register online
.
Conference Sessions
generally take place on days at sea (as itinerary allows), giving you plenty of time to enjoy your meals, evenings and ports of call with your companion, family and friends.
BIAS FREE CME
- No Commercial Support was provided for this CME activity.