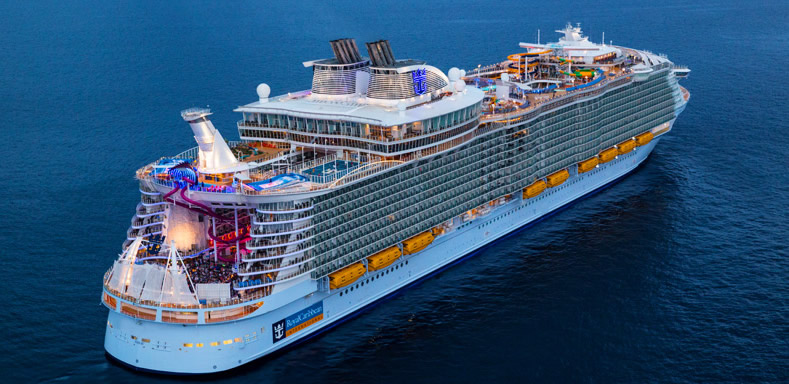 14 Contact Hours
Course Fees:
$695 for Nurse Practitioners
$495 for Nurses, Students & Others
BIAS FREE CME - No Commercial Support was provided for this CME activity.
IMPORTANT NOTE: All conferees, their families, and guests must book their cruise within the CEI meeting group through Continuing Education, Inc./University at Sea® at
800-422-0711
or by
registering online
. This ensures our company can provide conference services and
complimentary social amenities
to all meeting participants
and their guests
. Thank you for your cooperation.
Target Audience
Nurses, Nurse Practitioners
,
Program Purpose
The purpose of these lectures are to update nurse practitioners to navigate the complex care of women. the desired outcome is that the participant will utilize updated guidelines and treatment options to improve the healthcare of women. The provider will also be able to be predictive in their education to women, looking at past experiences to selectively improve a patient's individual health.
Topics:
Implications of pregnancy on pelvic floor disorders

Participant will associate pregnancy outcomes with pelvic floor disorders.

Pregnancy as a predictor of future health

Participant will predict future health based on pregnancy history and outcomes.

Contraception for all ages

Participant will describe all available contraception options for child-bearing women including options on the horizon.

Sexually transmitted disease updates

Participant will identify sexually transmitted diseases and updated treatment guidelines.

Annual exam updates

Participant will analyze all aspects of the annual exam including purpose and timing.

Failure to diagnose and legal implications

Participant will discover important nuances to not overlook in testing and treatment to avoid the legal arena.

Musculoskeletal anatomy and physiology of bone healing

Identify various components of musculoskeletal anatomy.
Explain the mechanism of bone and fracture healing.

Bone health / Fracture prevention - Avoiding the revolving door of hospital to home and back again

Prepare an individualized fracture prevention program for each patient discharged to home.

Specialized nursing care of the osteoporotic patient following a fragility fracture

Give examples of assessment tools utilized to diagnose osteoporosis and predict the risk of future fragility fractures.
Devise treatment regimens for fragility fracture patients.

Advances in trauma care from the E.D. through Rehab

Develop plans of care for patients that have experienced a variety of traumatic injuries.

Orthopaedic complications

Recognize potentially serious orthopaedic complications.

Prevention and management of sports injuries

Describe techniques used to prevent various types of sports injuries.
Devise treatment regimens for athletes with a variety of sports injuries.

Degenerative joint disease: Conservative and surgical treatment options

Summarize various conservative and surgical treatment options for patients with degenerative joint disease.

Medical and surgical care of the rheumatoid arthritis patient

Design a plan of care for the rheumatoid arthritis patient.

Acute and chronic spine issues

Distinguish between various acute and chronic spine issues based on typical signs and symptoms.
Conference Sessions
generally take place on days at sea (as itinerary allows), giving you plenty of time to enjoy your meals, evenings and ports of call with your companion, family and friends.
Questions? Call us at 800-422-0711.
We can assist you with all your travel arrangements. We'd be happy to help you plan your flights, hotels or tours before and/or after your cruise conference.