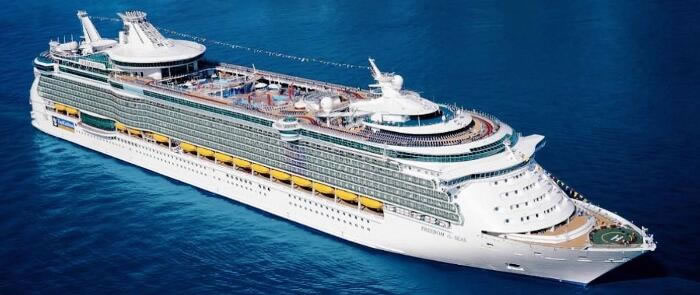 COURSE CREDITS & HOURS
14
AMA PRA Category 1 Credits™
14 ACPE Credits
14 (part II) MOC points in medical knowledge in the American Board of Internal Medicine's (ABIM) Maintenance of Certification (MOC) program
14.0 Contact Hours
4½ Hours of Pharmacology for NPs
COURSE FEES
TARGET AUDIENCE
Nurses, Nurse Practitioners
, Physicians, Physician Assistants, Nurses, Nurse Practitioners, Pharmacists,
Nurses, Nurse Practitioners
,
PROGRAM PURPOSE
Topics:
Bootcamp for Elevated Liver Function Tests

Describe why fatty liver disease is becoming the number one source of cirrhosis and hepatoma in the US
Manage the treatment of fatty liver

Celiac Disease, or Something Else?

State the usefulness of celiac genetic testing

Clinical Dilemmas in GI Bleeding

Identify the risk factors that leads to GI bleeding

Colon Cancer Prevention 2018

Define the best practices that lead to colon cancer prevention

Dysphasia/Dyspepsia/GERD and the Primary Care Provider

Describe the difference between dyspepsia and GERD
Develop a clinical approach when PPIs fail

Irritable Bowel Syndrome: Tools for Successful Treatment

Select the "appropriate" workup for Irritable Bowel Syndrome

Probiotics 2018: Fulfilling the Promise

Recognize the proven uses of Probiotics

Health Promotion: Encouraging a Healthy Body, Mind, and Spirit

Assess the patient's current state of physical, psychological, and spiritual health.
Analyze the patient's current dietary and exercise practices.
Discuss an individualized health-promotion strategy for each patient.

Sleep Disorders: Insomnia and Excessive Daytime Somnolence

Describe the four stages of sleep and identify sleep disorders associated with each stage of sleep.
Discuss elements of a sleep hygiene program.
Explain the appropriate use of stimulant medications for patients with excessive daytime somnolence.

"Ooh, My Aching Head!": Managing Migraine, Tension-Type and Cluster Headaches

Discuss the appropriate use of brain imaging in evaluating patients with headache.
Describe the appropriate use of abortive and preventive medications in the treatment of migraine.
Describe the distinguishing clinical characteristics of tension-type and cluster headaches.

Male Sexual Disorders: Hypogonadism, Erectile, and Ejaculatory Dysfunction

Elicit a through, non-judgmental sexual history.
Describe appropriate laboratory and radiologic testing in the evaluation of male sexual problems.
Discuss the effects, risks, and benefits of testosterone replacement and medications for erectile and ejaculatory dysfunction.

Hypertension: "What Goes Up Must Come Down"

Describe the appropriate measurement and classification of hypertension.
Discuss the laboratory testing and imaging needed to diagnose the most common causes of secondary hypertension.
Describe the major classes of anti-hypertensive treatment and discuss the particular type of patient likely to benefit from each class of medication.

Enhancing Clinician-Patient Communication: Becoming a Healer

Distinguish the technical , biomedical aspects of the clinician's role from the personal and psychosocial aspects of care.
Describe specific attitudes and values needed to create a healing environment with patients.
Apply techniques for establishing and maintaining rapport with patients and enhancing clinician-patient communication.

The Faith Factor: Practicing Spiritually-Sensitive Care

Elicit a spiritual history in an ethically-appropriate manner.
Analyze the physiologic, psychological, social, and lifestyle effects of religious beliefs upon health outcomes.
Describe the spectrum of possible interventions available for addressing patients" spiritual needs.
IMPORTANT INFORMATION
PLEASE NOTE: To attend the conference or participate in conference events, participants, their families, and guests must book their cruise within the CEI meeting group through Continuing Education, Inc. This ensures our company can provide conference services and
complimentary social amenities
to all meeting participants
and their guests
. Thank you for your cooperation.
Register your interest and receive a full quote at 800-422-0711 (US/Can) or direct/int'l tel: +1-727-526-1571 or
register online
.
Conference Sessions
generally take place on days at sea (as itinerary allows), giving you plenty of time to enjoy your meals, evenings and ports of call with your companion, family and friends.
BIAS FREE CME
- No Commercial Support was provided for this CME activity.