1-800-422-0711
1-727-526-1571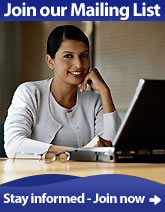 OUR OFFICE HOURS
Monday - Friday
8:30am - 6:00pm EST
Saturday
9:00am - 5:00pm EST
Sunday
1:00pm - 5:00pm EST
Continuing Education, Inc.
University at Sea®
5700 4th St. N.
St Petersburg,
Florida
33703

Stress Free - Our Cruise Conferences provide a unique, relaxing learning environment.
Family Friendly - Our cruises are fun for the entire family. You will never run out of things to do!
Philippine Australian Medical Association/ UPMed83 Communication for Healthcare Providers and Oncology Treatment Breakthroughs
5-Night Optional Pre-cruise land tour - September 1 - 6, 2014
7-Night Southbound Cruise, Anchorage to Vancouver
Cruise September 6 - 13, 2014
This conference has already sailed, but that doesn't mean you have to miss the boat! Click here to see our complete schedule of upcoming programs.