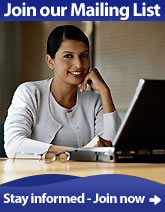 OUR OFFICE HOURS

Mon-Fri 8:30am-6:00pm EST
Sat 10:00am-2:00pm EST
Continuing Education, Inc.
University at Sea™
5700 4th St. N.
St Petersburg, Florida 33703

Stress Free - Our Cruise Conferences provide a unique, relaxing learning environment.
Family Friendly - Our cruises are fun for the entire family. You will never run out of things to do!
Preventive Medicine and Preventive Cardiology
7-Night Southern Caribbean Cruise Conference
Round-trip San Juan, Puerto Rico
October 26 - November 02, 2019
This conference has
already sailed

, but that doesn't mean you have to miss the boat! Click here to see our complete schedule of upcoming programs.