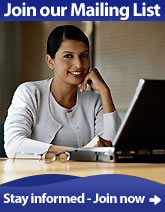 OUR OFFICE HOURS

Mon-Fri 8:30am-6:00pm EST
Sat 10:00am-2:00pm EST
Continuing Education, Inc.
University at Sea™
5700 4th St. N.
St Petersburg, Florida 33703

Testimonials
What are past attendees saying about our Cruise Meetings?


I have just returned from the conference. It was arguably the best conference that I have attended in years. Really enjoyed it. Dr. Anderson

This is a wonderful way to learn and see the world at the same time! Dr. William T.

"I just returned from your Aug 12-19th Alaska Cruise (Cardiology Update). I thought the entire experience was exceptional. Your course was very professionally done and very informative! I will be returning for another next year!! Jerri H.

"I have been at this for 25 years, and I had done all the major cities and done a lot of the major conferences, RSNA and all those, and it's just been a pleasant change of pace." (From Caribbean cruise.) Lawrence Duane, MD

"This is the most networking I have seen at any meeting I attend." (From Alaska cruise) Howard Horowitz, ACPE

"This has been a raging success." Sandy Grizzard, MD

"It's a very good way of getting some education, and it's a good time." (From Alaska cruise) George Boll, MD, Ruth Boll, RN

"You guys are great." (From Europe cruise) Linnea Johansson, Director of Education, ACPE

"The organization of this learning experience was outstanding, as were the speakers and their expertise. (From Alaska cruise) CT

"This is the best meeting I have ever had. Prof Farrar, Dr. Knab and Dr. Koop were absolutely fabulous – thank you, thank you, thank you" Harry Zemel

"Wonderful practical advice and guidelines" Anonymous

"Course and program content were excellent" Anonymous

"I had no idea I could be this relaxed" Anonymous

"Dear University at Sea, Just a note to let you know we thoroughly enjoyed our emergency medicine conference at sea with Dr. Boon Chang and Dr. Vukiet Tran from Toronto. They were both excellent dynamic speakers who were engaging and made the conference very enjoyable for everyone. Even thought I am primary care physician and my wife is a dentist we both found the emergency medicine topics presented in a fascinating way. We highly recommend them for future conferences for both primary care and emergency physicians. Thanks for a wonderful holiday! Best regards" Dr. Ken Lam and Dr. Lily Lo

Comments for 02-22 Preventive Cardiology:

"Thanks - great conference"

"Awesome course! Love both of the instructors. I learned a lot and I enjoyed the whole thing. I was never bored. I will highly recommend University at Sea to everyone."



"Great source of information - these topics haven't been addressed at previous cardiovascular CME events"

"This was my 2nd CEI cruise - another wonderful experience. Speakers very good"

"Excellent conference! I truly appreciate the quality and knowledge represented in the speakers"