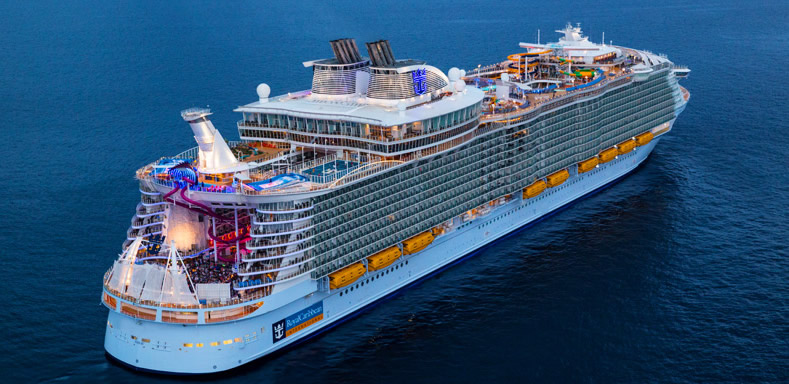 COURSE CREDITS & HOURS
Up to 12 MOC (Part II) points in the American Board of Pediatrics' (ABP) Maintenance of Certification (MOC) program
3 Hours of Pharmacology for Nurse Practitioners
12
AMA PRA Category 1 Credits™
12 ACPE Credits
12 CE Credits for Psychologists
12 ASWB ACE Credits
12.0 Contact Hours
COURSE FEES
$895 for Physicians, Attorneys, Psychologists, Pharmacists, & Dentists
$750 for Physician Assistants & Nurse Practitioners
$495 for Nurses, Students & Others
TARGET AUDIENCE
Pediatricians, Physicians, Physician Assistants, Nurses, Nurse Practitioners, Pharmacists, Psychologists, Social Workers,
PROGRAM PURPOSE
The purpose of these lectures is to teach appropriate, comprehensive, compassionate family focused and culturally competent medical care for patients with developmental behavioral and educational challenges. Through disease state education, physicians will feel more comfortable with the presenting conditions and will be able to incorporate evidenced based care, medical treatments and "caring" for those with these conditions such as Autism Spectrum Disorder in children and adults and ADHD.
Children with developmental disabilities represent a diverse population with a variety of causes, a variety of conditions and a wide range of developmental, behavioral, and medical manifestations.
The care of children with developmental disabilities, therefore, requires an appreciation of the complexities of diagnosis, and management involving medical care, promotion of optimal development and education, and attention to social, emotional, environmental and economic factors that influence the children, the family and the community.
This series of lectures will provide for the audience a framework for understanding the complex set of conditions characterized as developmental disabilities. In addition, there will be an orientation to the genetic and environmental factors that result in developmental disabilities and we will offer strategies for addressing these challenges to promote optimal health and well being for the children.
History and Overview of Developmental Disabilities

Appreciate the history of societal approach to developmental disabilities and have an understanding and an approach to management

Prematurity and its Consequences

Be familiar with the neonatal complications of prematurity and their long term consequences with and an approach to management

Cerebral Palsy

Be aware of the manifestations and an approach to management of cerebral palsy

Children's Environmental Health

Appreciate and understand the role that environmental factors play in the health and well being of children

Children's Environmental Health Disparities

Become aware of the factors that predispose to children's health disparities and develop strategies to reduce the disparities and promote health equity for all children

Autism Spectrum Disorder: An Overview

Provide comprehensive treatment approaches to children with ASD and their families
Describe DSM 5 Diagnostic criteria for ASD

Integrate screening for ASD in toddlers and in middle school
Appreciate the mental and medical conditions commonly co-occurring with ASD
Autism: Delivering the diagnosis and impact on the parents and family

Provide comprehensive treatment approaches to children with ASD and their families
Prepare appropriately for feedback sessions when delivering the diagnosis of ASD
Understand the stages of grief encountered by parents at the time of diagnosis
Appreciate the impact the diagnosis has on parents and the extended family

ADHD: An Overview

Provide comprehensive treatment approaches to children with ADHD and their families
Describe DSM 5 criteria for ADHD diagnosis
Provide developmental strategies to children and their families with ADHD
Understand potential barriers to therapy adherence and 4. Consider ADHD presentation in girls

ADHD in Adults

Provide evidenced based diagnostic approaches to adults with ADHD and their families
Describe DSM 5 criteria for ADHD diagnosis in Adults
Consider ADHD presentation in girls., and 3, Know a ADHD diagnostic tool

Management of Anxiety Disorders in children

Differentiate between normal anxiety and anxiety disorders in childhood
Implement anxiety screening strategies in practice
Understand the medical problems associated with anxiety
Implement developmental counseling strategies for anxiety in children in the office
Appreciate integrative treatment strategies for anxiety in children
IMPORTANT INFORMATION
PLEASE NOTE: To attend the conference or participate in conference events, participants, their families, and guests must book their cruise within the CEI meeting group through Continuing Education, Inc. This ensures our company can provide conference services and
complimentary social amenities
to all meeting participants
and their guests
. Thank you for your cooperation.
Register your interest and receive a full quote at 800-422-0711 (US/Can) or direct/int'l tel: +1-727-526-1571 or
register online
.
Conference Sessions
generally take place on days at sea (as itinerary allows), giving you plenty of time to enjoy your meals, evenings and ports of call with your companion, family and friends.
BIAS FREE CME
- No Commercial Support was provided for this CME activity.