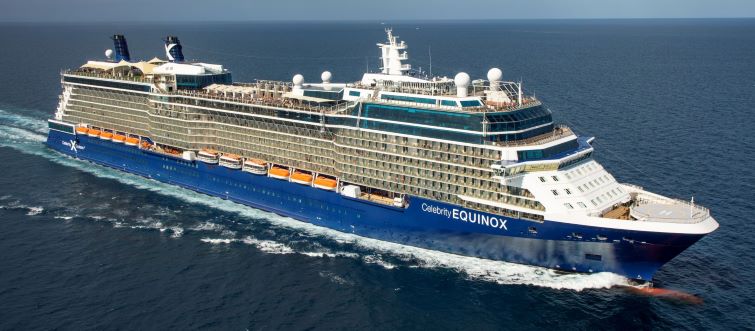 16
AMA PRA Category 1 Credits™
16 ACPE Credits
16.0 Contact Hours
COURSE FEES
$995 for Physicians, Attorneys, Psychologists, Pharmacists, & Dentists
$750 for Physician Assistants
$750 for Nurse Practitioners
$595 for Nurses, Students & Others
TARGET AUDIENCE
Physicians, Physician Assistants, Nurses, Nurse Practitioners, Pharmacists,
PROGRAM PURPOSE
Many primary care selected topics have not been emphasized in traditional training. Yet there is a national trend towards utilization of alternative care systems, allied health providers or non-FDA approved supplements. Toxic exposures are also possible when people work with or use alternative materials. Further, there can be impacts on sleep or work that we need to identify.
Problems that may seem orthopedic in nature may have underlying systemic causes. Thus appreciating causation principles for common conditions can give an important framework for medical decisions. Examples from multiple organ systems will be reviewed with an emphasis on Cardiovascular issues.
The purpose of this CME activity is to review and discuss common general medical and musculoskeletal symptoms related to specific disease states, and to provide guidelines for their diagnosis and management. Topics will be chosen to benefit the family physician, general internist and advanced practice provider in an ambulatory care setting.
Topics:
Things we missed in medical School-Vitamins, Minerals and Supplements

Selected resources available to the provider
Overview of alternative non-hormonal therapies
Understand normal hormonal pathways
Identify bio-identical hormones to incorporate into your practice

Toxicology 101-what is the approach

Use steps that can be summarized as "Does," "Can," and "Did". In this process, we will identify what the patient has, what can cause their problem and what may have contributed to this condition

Sleep Complaints with a focus on Obstructive Sleep Apnea

Identify risk factors for Obstructive Sleep Apnea(OSA)
Know the associated medical conditions that indicate OSA may be present
Recognize symptoms commonly claimed to be associated with OSA
Recall the shifting trends in obesity internationally
Complete a USPSTF quiz on OSA

Medical Mimics-medical conditions that look orthopedic

Use presenting case history and examinations to generate a working differential diagnosis from an Orthopedic presentation
Be able to request additional appropriate testing to define an illness
Review literature for specific presented cases

Stress and Cardiovascular Disease

Raise awareness of the impacts of stress on cardiovascular outcomes.
Look at different models of stress in the literature
Know guideline statements for the benefits of work

Causation-what causes the common things we see in practice

Understand methods underlying causation
Medical vs Legal Causation
Thresholds and Epidemiology
Bradford-Hill Criteria and Epidemiology
Overview of Statistics

Work Ability and Returning Someone to Work

Identify the types and sources of mixed messages sent to patients
Be able to articulate the negative health consequences of being placed out of work
Review specialty society statements on the return to work process
Know the generalized health benefits of working
Understand what are Risk, Capacity and Tolerance

Illness Behavior and Pain Questionnaires-What Patterns Can We Find

Psychological issues related to worker's relationship to the employer, co-workers, or family can have a profoundly complicating effect on return to work.
Learn about questionnaire based techniques to identify these subtle and complex psychosocial issues.
The participant will walk away with useful questions, their interpretation and be able to implement a more structured approach in their office to patients with pain and injury claims.

Diabetes Management in the Aging Adult

Discuss the management of diabetes in the aging patient

I'm OK, You're OK… Wellness for all Ages

Discuss stressors in our lives and potential consequences.

Low Carb Diets…How Low Can You Go

Define the various low carb diets, their components and their potential concerns

Doc, why do I have ankle pain?

Discuss the common causes of ankle pain

Is It a Back, Groin, or Hip Problem, doc?

Discuss the common causes of hip pain.

My Painful Knee…why does it hurt?

Discuss the common causes of knee pain.

Why Is My Shoulder So Painful?

Discuss the common causes of shoulder pain.

Is my foot pain due to plantar fasciitis

Discuss the common causes of foot pain.
IMPORTANT INFORMATION
IMPORTANT NOTE: All conferees, their families, and guests must book their cruise within the CEI meeting group through Continuing Education, Inc./University at Sea® at
800-422-0711
or by
registering online
. This ensures our company can provide conference services and
complimentary social amenities
to all meeting participants
and their guests
. Thank you for your cooperation.
Conference Sessions
generally take place on days at sea (as itinerary allows), giving you plenty of time to enjoy your meals, evenings and ports of call with your companion, family and friends.
BIAS FREE CME
- No Commercial Support was provided for this CME activity.