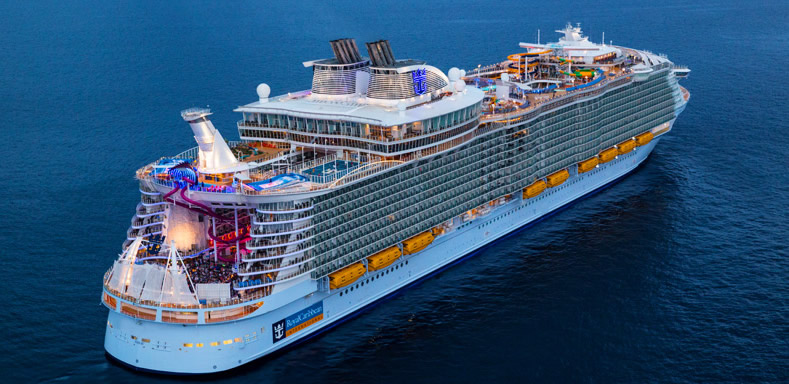 COURSE CREDITS & HOURS
14
AMA PRA Category 1 Credits™
14.0 Contact Hours
COURSE FEES
$995 for Physicians, Attorneys, Psychologists, Pharmacists, & Dentists
$750 for Physician Assistants & Nurse Practitioners
$595 for Nurses, Students & Others
TARGET AUDIENCE
Nurses, Nurse Practitioners
, Physicians, Nurse Practitioners, Nurses, Physician Assistants,
PROGRAM PURPOSE
Objectives:
The primary goal of this course is to provide essential and focused updates within the broad scope of primary care practice. To accomplish this, material will be collected representative of both the primary and specialty care literature, with special emphasis on evidence-based methodology and, in the absence of definitive EBM, consensus statements and other best practices.
Topics:
Objectives for the course have been designed to reflect specific spheres of clinical knowledge which require periodic review based on our changing understanding of pathophysiology and therapeutics. At the conclusion of this course, participants should be able to:
Management of common infectious diseases in the ambulatory setting

Identify and manage common infectious diseases seen in an ambulatory setting, including the use of diagnostic testing as indicated and the selection of appropriate antibiotic regimens;

Update from the ACIP on recommended vaccines (for pediatric and adult patients, including geriatric populations)

Utilize the appropriate pediatric and adult vaccines as recommended by ACIP (Advisory Committee on Immunization Practices) in its schedule;

Common office orthopedic and rheumatologic conditions

Recognize the diagnostic criteria for, and expected management of, common orthopedic and rheumatologic conditions seen in a primary care environment;

Common skin conditions and their management

Identify common skin conditions seen in the general population (along with currently-recommended therapies), plus identify patients whose dermatologic findings are representative of a more systemic illness;

Office emergencies and pre-hospital care, with a focus on cardiovascular, neurologic, and pulmonary illnesses

Recognize the signs of acute illness in the office requiring pre-hospital management and transfer to an alternate level of care (emphasis here on cardiac, neurologic, and pulmonary conditions);

Current topics in psychiatric illness and behavioral health

Describe common behavioral conditions (including psychiatric illness) seen in primary care practice and generate a treatment plan, including the use of psychotropic medication, counseling, and the co-management of select patients with a mental health clinician as indicated;

Updating pharmacotherapy, including co-management of patients under specialty care

Demonstrate an understanding of the drug armamentarium available to clinicians for a variety of diseases commonly seen in ambulatory practice, and be aware of the rationale and pharmacology of novel medication treatments being prescribed by specialists to primary care patient populations;

Imaging in Primary Care: What do we need to know before ordering studies on patients?

Order appropriate imaging studies for patients within their practice population using ACR (American College of Radiology) criteria;

Screening: What to do and when, and what not to do, according to the USPSTF

Know the current recommended screening practices of the USPSTF (United States Preventive Services Task Force);

Promoting Wellness and Population Health: the role of the generalist

Articulate a concept of wellness and population health appropriate for primary care clinicians;

What lab testing, and which procedures, are recommended for the primary care clinician's office?

Identify the testing procedures and equipment useful in an office/ambulatory setting;

GYN and Pediatrics: What is an appropriate scope of practice in these disciplines for primary care practitioners?

Recognize which aspects of pediatric care and office GYN are appropriate and within a primary care practitioner's scope of practice;

The medical management of pregnant patients

Identify and manage common medical and surgical illnesses seen in pregnant patients;

Case Studies in Primary Care (in addition to those presented, participants will be encouraged to submit their own cases for group discussion)

Present specific cases from their own clinical experience illustrating challenging diagnostic and treatment issues inherent in primary care practice;

BONUS lecture: How to Update our Fund of Knowledge - A Personal Perspective on CME, the Medical Literature, and Keeping Up in Clinical Practice

Create a plan for updating their fund of knowledge and maintaining broad clinical competency within their scope of practice.
IMPORTANT INFORMATION
PLEASE NOTE: To attend the conference or participate in conference events, participants, their families, and guests must book their cruise within the CEI meeting group through Continuing Education, Inc. This ensures our company can provide conference services and
complimentary social amenities
to all meeting participants
and their guests
. Thank you for your cooperation.
Register your interest and receive a full quote at 800-422-0711 (US/Can) or direct/int'l tel: +1-727-526-1571 or
register online
.
Conference Sessions
generally take place on days at sea (as itinerary allows), giving you plenty of time to enjoy your meals, evenings and ports of call with your companion, family and friends.
BIAS FREE CME
- No Commercial Support was provided for this CME activity.