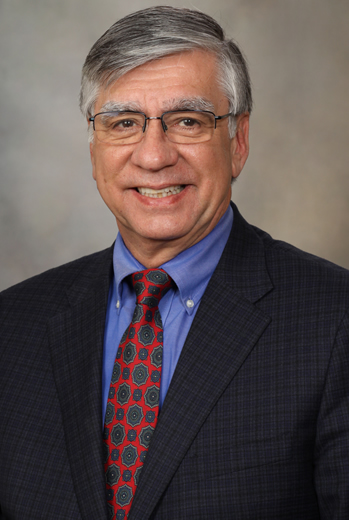 Dr. Eric Tangalos is Professor of Medicine at the Mayo Clinic in Rochester, Minnesota. He was Chair of Primary Care Internal Medicine from 1997 to 2006. Dr. Tangalos received his undergraduate training from the University of Michigan, is a graduate of the Loyola University Stritch School of Medicine in Chicago, and was a resident and fellow in Internal Medicine at Mayo.

He is a past president of the American Medical Directors Association (AMDA) and is a fellow and past governor of the American College of Physicians. He is a past director of the American Geriatrics Society and served on their Foundation for Health in Aging. He was also on the national board of the Alzheimer's Association for eight years and was a member of their executive committee. He continues with NCQA on their Geriatric Measurement Advisory Panel and reviews NIH STTR-SBIR grants on a regular basis.

Dr. Tangalos has been continuously funded with the Mayo Clinic Alzheimer's Disease Research Center since 1987. He was responsible for the recruitment of volunteers that first defined Mild Cognitive Impairment and was an author on those seminal publications. He is an Internist and Geriatrician, teaches on the Mayo campus and lectures both nationally and internationally.